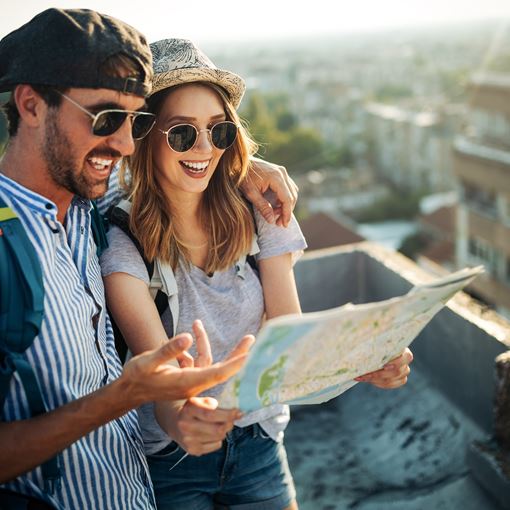 Find the best direction for you
The TOUR SALON Fair is each year a place of inspiration for a few thousand of enthusiasts of travel, seeking interesting destinations for their weekend or holiday trips, wanting to experience them consciously acquiring unique knowledge of places and people. The event is also a platform for the promotion and presentation of tourist offers, and the exchange of knowledge and experiences among the representatives of the tourism sector.
We are counting down the days
News
Karol Okrasa as a special guest of the Tour Salon
On Saturday, a special guest will appear on the main stage. Karol Okrasa - chef, author of books, and presenter of culinary programs, will tell us about his culinary routes following the traces of local tourism.
AT THE SAME TIME:
Fair of Yachts, Boats and Water Sports
Yacht Salon is a unique project addressed to all fans of spending time actively by the water, both those with years of experience and extensive knowledge, as well as those who have just started their adventure with broadly understood recreation on the water. Thanks to this event, sailing industry will be present in Poznań! The enthusiast of water adventures will be able to discover offers from producers, boats and yachts distributors as well as water sports, but will also satisfy their hunger for expertise and professional knowledge. We want to create a space, in which people related to water will find a place for exchanging their experience, insights and journeys. In addition to the aforementioned exhibitors, the visitors will be able to meet travellers and take part in lectures, talks and workshops about the water and sea tourism.
Caravans Salon Poland 2022
Fair of campers, caravans and equipment
Caravans Salon
10. Festiwal Podróżniczy Śladami Marzeń
Wyrusz z nami w podróż dookoła Świata!
Idea Expo
Offer
Trust the experience! We've been constructing fair stands with passion for over 30 years! Our offer includes constructing and designing, as well as unusual solutions that suits your needs!
GARDENcity restaurants
Designer restaurants in the business center of Poznań
Inside the three-level complex there are spacious rooms, the character of which evolves with the vision and needs of guests: Saffron, Vanilla, Tabasco and Cinnamon. The meeting space is complemented by two restaurants: Basilico Bistro - offering express lunches and Oregano and Wine - a fine dining restaurant.
City Marketing
City-friendly outdoor
Take advantage of the promotional services offered by City Marketing and reach a group of thousands of recipients through us.