Poznań - perfect for a city break
Poznań and its surrounding areas invite you to visit the fair Tour Salon 2020 in hall 15. The stand has been prepared through the cooperation of City of Poznań, Poznań Tourism Organization, Poznań Metropolitan Area, the District of Poznań and the tourist industry.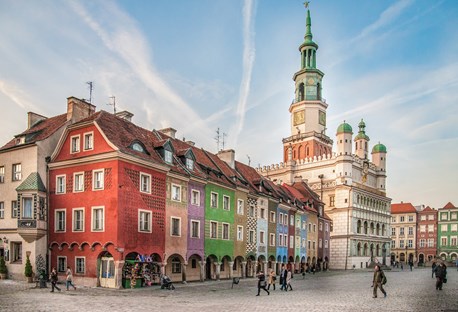 We have a lot of inspiring offers for those visiting Tour Salon who have not yet been to Poznań and its surroundings. The capital city of the Wielkopolska region is a city for everyone. The history buffs have over one thousand years of Polish history at their disposal. The traces of the beginnings of Polish statehood can be found in Ostrów Tumski in Poland's oldest cathedral church. Today the city plays host to tens of international competitions and festivals a year - such as Ethnoport, the Święty Marcin Street celebration, Ale Kino! or Poznań Stronghold Days. And to those who like a bit of budget travel and appreciate being able to save money while still enjoying the quality Poznań offers its famous Poznań Half Price event.
The food is a topic of its own - in a relatively short time, Poznań has become the culinary capital of the country. Of course, potatoes take center stage along with the St. Martin's croissant, but there are so many other modern, exotic, vegetarian options - both on the premium and the budget side.
The success of Poznań International Fair serves as another example of the power of Poznań's business scene, as well as the sizeable number of conferences and industry meetups which take place here yearly. And if you like to shop around, Poznań offers a considerable number of shopping centers, including one of Europe's most beautiful medium-sized shopping center and art gallery in one - Stary Browar .
There is also lots of family fun here. At Poznań Croissant Museum you can try (and learn to make) Poznań's staple culinary delicacy. Both lovers of active and not-so-active leisure will find many ways to entertain themselves at Lake Malta and the Citadel park. The kids will love watching the mechanical billy goats at midday, make their own lollies in the Sweets Manufacture and participate in the many workshops accompanying the festivals.
The capital of Wielkopolska region is above all an easily accessible city. Located midway between Berlin and Warsaw, Poznań is connected with other major cities with highways and railway network. Additionally, Poznań Airport offers many international connections and it is located a mere few kilometers from the city center. All of this makes Poznań the ideal spot for a city break.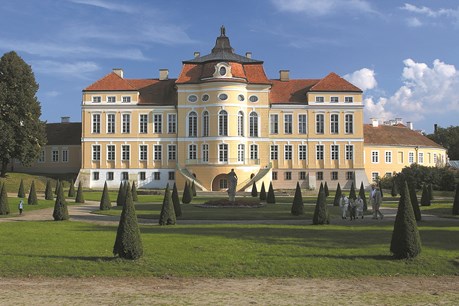 Poznań is elegant and entrepreneurial, all the while remaining green and friendly. The network of city transport works very well - also including the surrounding areas. And speaking of which - Poznań's surrounding areas are also noteworthy - Puszcza Zielonka and its wooden churches, Wielkopolski National Park, the palace in Rogalin and the castle in Kórnik, and many amusement parks: Dzieje, Deli Park, Gród Pobiedziska and many more. The Poznań county and its capital are all well worth a visit - you won't regret it!
For more information, visit www.poznan.travel